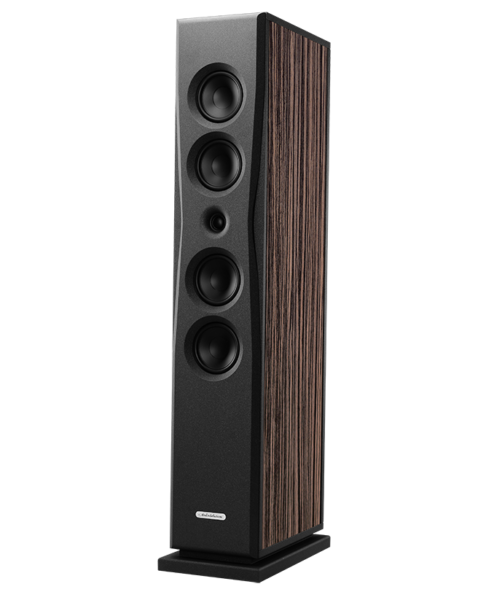 Overture speaker line is first line in whole AudioSolutions range and inspired by its predecessor Euphony line. Specially designed to be cost effective speakers with classic design. Much attention is placed that Euphony line speakers would provide the same listening effort as top-line AudioSolutions speakers. Overture line is the best solution to enter AudioSolutions world of High-End sound reproduction.
Nothing fits in living room better than natural classic wood finish. Three warm shades of oak will satisfy the most fastidious taste. Piano gloss wood finishes are perfect in high-tech surroundings. Their versatility makes them perfect for every environment due to a glossy surface. Choose from two exotic matured wood finishes and create exclusive and unique interior of your listening room.
If you are interested in customizing veneer type and colors for your taste, do not hesitate to contact us by mail or phone for further information.
2.5-way speaker system.Highly braced, CNC precision and as thick as 36mm MDF cabinet ensure acoustically silent and rigid structure. High-flow bass reflex port with highly rounded flange eliminates air flow noise. Impedance-linear crossover with pin-to-pin construction. High-grade components and bi-wiring/bi-amping binding posts. Light weight paper cone mid-bass driver and light weight customized soft dome tweeter loaded with mini horn to boost its performance and achieve greater sensitivity in critical range.
Størrelse:
43cm x 25cm x 125cm

(LxWxH)